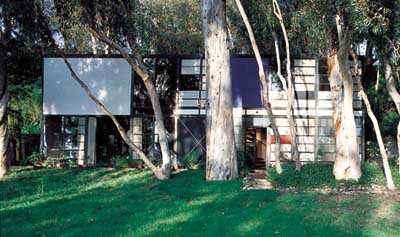 I was delighted to be the co-curator of a recent home tour that included both a seminal work of classic post-World War II design (The Eames Case Study House in Pacific Palisades, California) and an emerging modern classic (the Glenn House from architect Ray Kappe in Santa Monica, California). The theme of the tour was a kind of "that was then; this is now" view at two modular homes, demonstrating that great architecture separated by more than half a century could be created from fabricated systems.
The tour was sponsored by a local non-profit arts support group and was a big success. One of the side benefits of the visit to the Glenn House was learning about all the sustainable items that were designed into the production of the house. Things like solar panels, LED (low energy use) light fixtures and sustainable cork flooring were among the items that are becoming increasingly familiar to the design community and their clients interested in addressing global warming. But one item was both surprising and very cool.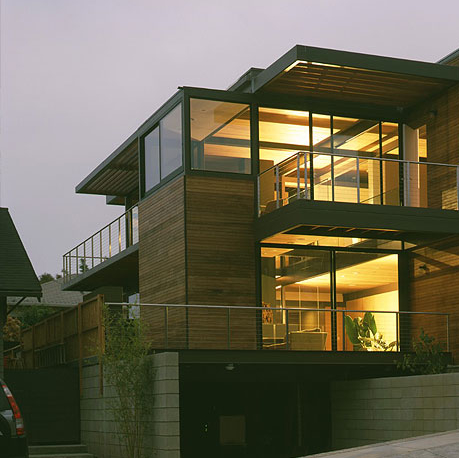 Included as a central feature of the living space was a fireplace which burns clean denatured alcohol, needs no flue or chimney, creates no pollution, and as an added benefit is amazingly beautiful. The fireplace is the work of Ecosmart Fire, an Australian company with wide acceptance down under. The company has obtained the UL approval that allows it to be installed in the United States, and it promises to take off as a hot new product(http://www.ecosmartfire.com/USA/home.php).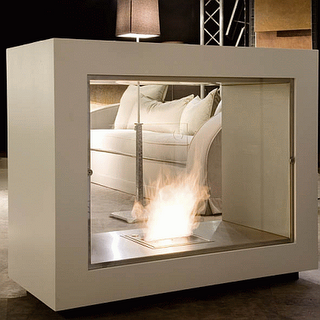 The buzz for the new product includes its display at the prestigious 2007 Milan Furniture Fair and its selection by Interior Design magazine as one of its 2006 Products of the Year – for innovation. (http://www.interiordesign.net)
I already have one project picked out for this cool new product where a screenwriter-client has asked for a contemporary version of the wood-burning stove. Instead of all the mess (and pollution!), he will be able to just add clean-burning alcohol periodically. I can't wait to share the warmth of his reaction.