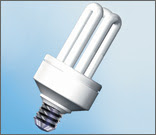 Rightly or wrongly, I have always contended that life is simple, not complex. The complexity comes from our failing to see the simple solutions presented to us every day.
The huge issue of global warming has a simple solution: stop mis-using so much of the planet's resources which in turn threatens the Earth's future.The complexity comes from seeing the problem as so overwhelming that one is frozen in inaction. The truth is that there are some simple (not complex) actions we can all take to start addressing global warming. What then are those simple changes we all can make that start to alleviate our collective mis-use of Earth's resources. Here are just three, and a link to some more.
Buy energy-efficient appliances. Use your consumer power when buying appliances by shopping for energy-efficient models. You may spend a little more up front, but you'll save a lot on electricity, and you'll reduce pollution produced by power plants. Look for the Energy Star label, which identifies the most efficient appliances. You can also use the Energy Guide labels to compare the efficiency of specific models. Remember that refrigerators consume the most electricity in the home. Today's refrigerators consume less than one-fourth the energy of models built 30 years ago, so an upgrade could mean huge energy savings for your household.
Replace your light bulbs with compact fluorescent bulbs. While compact fluorescents are initially more expensive than the incandescent bulbs most people use, they last 10 times as long. What's more, a compact fluorescent will lower your energy bills by about $15 a year, and by more than $60 during its life. It will also keep half a ton of carbon dioxide out of the air.
Weatherize your home or apartment. For a very small investment, you can cut your heating and cooling expenses and reduce the burning of fossil fuels. Use weatherstripping to seal drafts around windows and doors. If a draft comes through electrical outlets or switches on outside walls, install foam draft blockers behind the cover plates. Use covers (inside or outside) on air conditioners during cold months. And make sure your home has adequate insulation. Many older homes don't have enough, especially in the attic. You can check the insulation yourself or have it done as part of an energy audit, provided by many utility companies. Call your company to see if it offers this service.
For more easy-to-do energy savings tips go here:
http://www.nrdc.org/air/energy/genergy.asp
It's a start, simply!