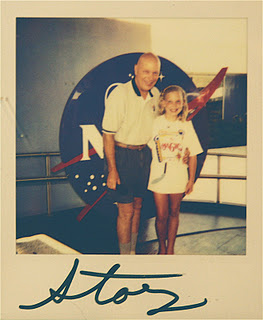 I don't remember a time when I didn't want to be an architect. At age 4 I drew a door in the open position in a doorway, in perspective, and told my Mom I wanted to be an architect without much understanding of just what that was!
Still I got quite a lesson in 2001 on how you can construct a successful career or complete a difficult task (like building the home or business of your mind's eye) with just one critical ingredient. Six years ago this week (just weeks before the 9/11 tragedy) our family journeyed to Florida and eventually to the Cape Canaveral Space Center. There we heard an amazing story from a true American hero, Story Musgrave.
Story, who is an astronaut, gave a talk about how success in life and in any pursuit takes just "an abiding passion." He related how, as a kid growing up in Lexington, Kentucky, he wanted nothing more than to work in his dad's repair garage. The more he did it, the more passionate he became about it, wanting to be the best auto mechanic in all of Lexington. He soon gained quite a following and caught the eye of many when he joined the Marine Corps, as an extraordinary talent at fixing things. Eventually, he was selected to the astronaut corps and after that was instrumental in developing the Skylab program.
Then at a pivotal moment in this Nation's space program, Story was selected in 1993 to fly aboard shuttle mission STS-61. Its mission? To fix the Hubble Space Telescope and extend mankind's visual knowledge to the edges of the universe. On December 7th, he and his fellow astronauts did just that, culminating a decades long passion for fixing things.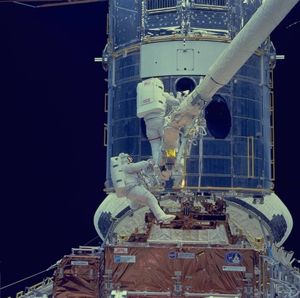 That summer day in 2001 I learned that you, I, my kids – anyone – can succeed at anything with a driving commitment for what we are setting out to accomplish. That includes the design and construction of a house, a restaurant or a shopping center, or any other task we undertake. The common ingredient to bring to each and every commission is an abiding passion, and I try to do that every day. Sometimes I remember that Lexington kid with his head under the hood, and what it was he was able to do. It literally opened our (cosmic) eyes to the possible.
It's a "Story" worth remembering.