This is my first entry after an August summer hiatus, during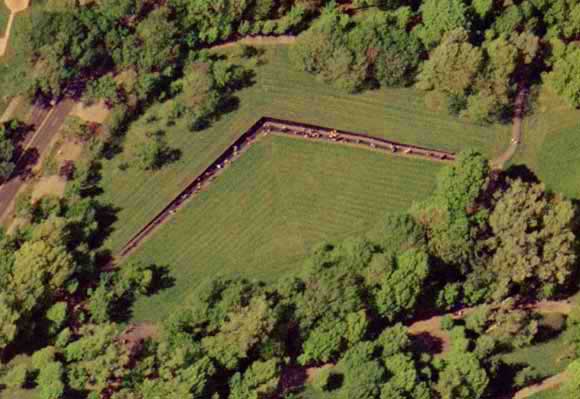 which time among other things my family journeyed to Washington, DC. I was most impressed by seeing the monuments on the National Mall at night, an awe-inspiring sight. It reminds me that we all honor such experiences, whether a national homage to a great President like the Lincoln Memorial, a restaurant owner's framed review of his cuisine, or a homeowner's family picture wall.
These places are made more special by the memories they evoke, the times they honor, the remembrance of things past.
Take for example, the Vietnam War Memorial on the National Mall. Most people know it as a stunning and emotive granite wall with the chronological listing of all those who died in that war. Lesser known are the symbolic meanings within the Wall. From the air it takes the shape of a "V" for Vietnam; and it descends in grade to create a permanent "wound upon the land", a purposeful metaphor from designer Maya Lin. Its granite face is highly reflective, allowing the seer to look at himself in the present and the honored dead in the past simultaneously. And the legs of the "V" point at the Washington Monument and the Lincoln Memorial, tying it to the procession of great monuments on the Mall.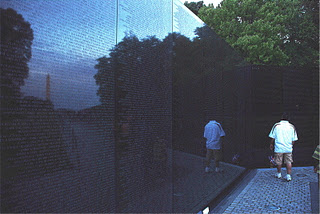 Another example that takes away one's breath in person is the Lincoln Memorial, perhaps the most famous of all memorials (its elevation appears on both the penny and the 5 dollar bill, the only dually honored memorial. Most people are aware of its colonaded enclosure with the 19 foot high statue of the sitting Lincoln. Less are aware that architect Henry Bacon created the colonade of 36 doric columns, the number of states during Lincoln's presidency, as if to say this house of democracy, this America, was bound together and saved as a whole by the man within.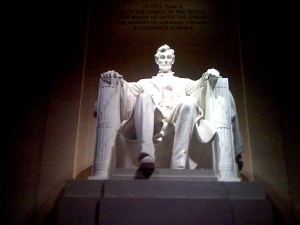 Even more esoteric, and disputed (by the National Parks Service), is the possibility that the sculptor Daniel Chester French carved Lincoln's hands to simulate the sign language for "A" and "L" (see picture and decide for yourself).
I came away from the experience of these and other places with renewed awareness of the obvious and subtle places of our lives, our homes, ours and other businesses, parks and yes the National Mall. I think the meaning of it all is that we must be sure, architects and their clients, to include in the designs we make those big and small emotive places apart. When we do, the monuments to our lives are all around us,
reflections of the past and present held together for us to see and enrich the spirit.