When I served as National President of Architects/Designers/Planners for Social Responsibility (ADPSR) in the 1990s, we had a distinguished Board of Advisers. It included architects you might recognize like Frank Gehry and Richard Meier, but also other distinguished members of the profession including someone you may not have heard of, renowned structural engineer Les Robertson.
Les in turn was good friends with my predecessor, Sidney Gilbert, a Fellow of the American Institute of Architects. Sidney was a pioneer in the field of sustainable design, evangelizing for green principals long before it was popular to do so.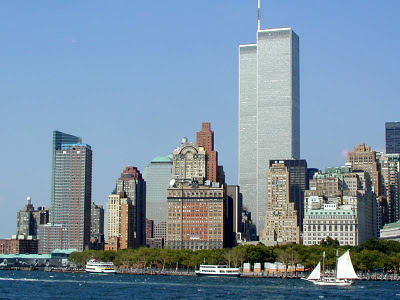 Tuesday will mark 6 years since America awoke to a beautiful Fall morning, only to witness an act of infamy that would change the universe we knew, and reveal an enemy we hardly knew at all. Among the victims that day, though not directly from the attack and collapse of the World Trade Center, were Les Robertson and Sidney Gilbert.
For Les Robertson, the pain of seeing his engineering pancake to the ground drove him to depression after the attacks.The irony is that he HAD designed the towers in the mid-60s to resist the impact of a slow moving passenger airliner (a then state of the art 707 at about 180 mph). His design was the ONLY design outside of military or nuclear facilities to be so designed.
No one could have anticipated a 20% heavier 767, fully fueled, being ACCELERATED at up to 600 mph into the towers. And as Les himself said: "To the best of our knowledge, little was known about the effects of a fire from such an aircraft,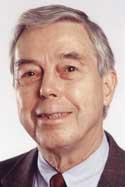 and no designs were prepared for that circumstance. Still, in ways known only to the creator, he deeply blamed himself for the collapse of his creation. In part he blamed the genius of his own design, state of the art engineering when the Twin Towers went into service. Simply speaking, the WTC was designed as a structural box exterior and a structural box inner core (which contained the elevators, stairs and support spaces). Each floor in the shape of a square donut was structurally "hung" from the twin structural boxes.
It was brilliant, rigid and strong. However, the collapse of a single floor as happened in the inferno of 9/11, meant the floor pancaked onto the one below, dislodging THAT floor and so on, causing the entire building to implode upon itself.
I have heard from friends at ADPSR that for a time Robertson blamed himself, an awful self-judgment from a brilliant engineer that designed a solution that allowed the buildings to withstand the initial collisions, and saved hundreds if not thousands of lives in the process.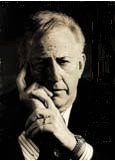 The other architectural casualty was my mentor Sidney Gilbert, FAIA. After a decorated and extended design career, Sidney was that September morning battling serious lung cancer. Although not aware of the details of his disease, I had no doubt that this full-of-life mountain of a man would continue to fight his disease with the vigor he had approached his life. New York City was the heart center of that life, and all who visited it with him as I once did were filled with his special places and special feelings about the city. Then, suddenly, 9/11 happened and the city changed instantly from that of the hunter to that of the hunted.
Within 48 hours I got the shocking call from Sidney's wife that Sidney had gone straight downhill after the attacks and succumbed to his lung cancer. I'll never be able to prove it, but I am convinced Sidney Gilbert no longer wanted to live in a city as devastated as his. He was in my mind as much a victim of 9/11 as those who perished in the towers.
This September 11, as I mark the passing of thousands of lives lost in the terrorist attacks, I will remember 2 architectural giants, one shaken and one gone. Here's to you Les Robertson, you engineered your heart out; and here's to you Sidney Gilbert, we miss you, still.