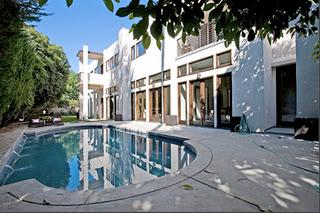 It was Walt Disney who created the word "imagineering", meaning what can be created from a re-engineered environment when imagination rules. Well, of course, Disneyland for one! It's a good mindset for architecture, too.
I recently designed a home for a renowned Los Angeles restaurateur and his real estate broker wife that was both nestled in the hills of Los Angeles and spiritually set in the imaginings of Italy. This Italian Job was an exploration of two cultures and two lifestyles, and it served as a heads up that 21st century design in a multi-cultural country is part "the place where the house sits" and part "where it wants to be." It was imagineering – not just in the abstract of design and site, but also the Italian countryside where the owners' other lives resided – that allowed a freeing of the mind and the mindset to design in two worlds at one time.
This idea of home as lifestyle and not just rooms is the one of the core principles of my architecture. What becomes of design that resides only in the world of the architect and not the homeowner? I submit that it is just "product design"; a vision of the architect that can be beautiful and even stunning, but says nothing about the people who inhabit the spaces.
So it is that this Italian hillside house of LA is both an exploration of my life in design AND the owners' design of their lives. Here is a link to a slideshow of their residence, a testimonial to imagineering that is anything but "Fantasyland."
http://homepage.mac.com/cr8vin3d1/PhotoAlbum1.html